Since I started Deutschified it's been important for me to build relationships with people, companies and services that will make your transition to Germany as easy as possible.
Some of these are sites I read and products I've used. Others I wish I'd known about when I first made the move to Germany and startled learning German.
And, as always, if you have any questions about anything you've read on the site you can contact me at jamesthinksthings[at]gmail[dot]com .
Removal Companies
Bright Removals Ltd: Bright Removals are a UK-Germany Removals Specialist based out of Leeds. They're one of the most forward thinking removal companies and come highly recommended. If you need any more convincing, just check out their testimonials page!
Learning German Tools
The Mimic Method: Idahosa Ness has come up with an amazing tool to help people learn German from scratch. The Mimic Method teaches you how to hear and repeat German sounds to sound more like a native.
GermanPod101: This is my #1 recommended German Learning tool. You can read my entire review on GermanPod101 right here.
Fluent in 3 Months: Benny Lewis's techniques have been integral to me learning German. So, if you're tired of traditional methods of language learning, you should check out his site. You can read my review of Language Hacking German right here.
Expat Websites
OGMWIG: Oh God, My Wife Is German is one of my favourite blogs out there. And if you're an American moving to Germany I highly recommend you check out OGM's site too. He's witty, funny and helpful. You can read my guest post on his site right here.
Expats.org.uk: This may not be the prettiest site in the world. But it's chocked full of great advice for British Expats. Definitely one to check in on once or twice a week.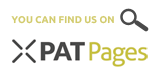 Expat Pages: Providing you with affordable expat options and information no matter where you are in the world.